In recent years, the popularity of video marketing has been on the rise. It is estimated that people are four times more likely to respond to a video than to a written text. Despite all these facts, many people are still neglecting videos as a way to advertise their brand and products.
Video advertising may help companies in their expansion. It is important that the business becomes aware of the appeal that videos have to their customers so that they can use this to increase to increase their clientele.
3 Factors that Determine Why Video Appeals to Consumers
1. They are able to relate more
Human beings are visual by nature. Our sight is what we use in most cases to make our evaluations. Seeing something helps us engage our emotions and other senses better. Therefore, we are more likely to relate to a video than any other means of communication.
Emotional connection means it is possible to start building up the trust of the person in the product or brand. It is more likely that people will remember things they have seen and connected with, over what they have read or heard.
2. They are more convenient and less time-consuming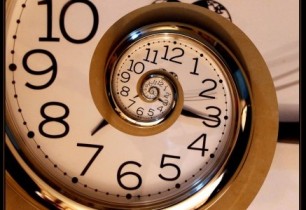 Everybody is always in a rush in today's society. We are always looking for the easiest and quickest method of getting things done. Most people are pressed for time as a result. Therefore, multitasking is at the forefront of our lives meaning that we can watch the videos while doing something else at the same time.
Compared to reading an article, watching a video is significantly less time consuming. Surprisingly the same message can be relayed in less than half the time. Even though the consumers want all the information, they want it to be relayed as quickly as possible without taking much of their time.
We just really are not able to focus on information for a long period of time because of the steady decrease in our attention spans. If the message is not shared quickly we may not be able to process it.
3. Technological advances
The average consumer can now access the internet at any place or any time meaning they can use video advertising to their advantage. Videos can easily be viewed on the go on small screens, as opposed to pages of reading that require an incredible amount of squinting and scrolling to see on a smaller platform.
Let us face it: the majority of the people are social media junkies. We want to share the information that we are acquiring with our entire Facebook, Twitter and Instagram followers. A video is more likely to get watched by others and will get more likes which is the main aim of any post out there. A good video may prove to be worth your time as it is more likely to be useful to some of our followers.
Videos satisfy our visual needs, making them very ideal for business advertising as they provide the opportunity for the customer to feel more connected to the brand, which is the main aim for any form of marketing.